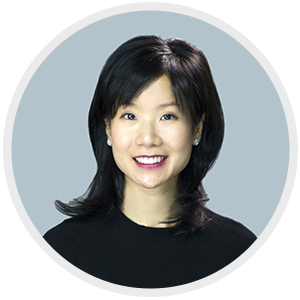 Dr. Andrea Jue, board certified ophthalmologist and fellowship trained glaucoma surgeon, has opened her own practice. Her new office is outfitted with state of the art diagnostic equipment to deliver the highest level of patient care. Dr. Jue and her staff are fluent in Cantonese, Mandarin and English. Most insurance plans are accepted. New and established patients are welcome.
Dr. Jue received her BA and MD from Brown University. She completed her Ophthalmology residency at New York University and her Glaucoma fellowship at Harvard University's Massachusetts Eye & Ear Infirmary. With years of experience and expertise, Dr. Jue is available to all patients for comprehensive examinations, cataract and glaucoma evaluation and surgery, and diabetic and macular degeneration screening.
Dr. Jue's surgical specialties include femtosecond laser-assisted cataract surgery with premium intraocular lens implantation, microinvasive glaucoma surgery, and glaucoma lasers.
居德琳眼科醫學博士醫療中心在華埠正式開業應診。
居德琳眼科醫療中心採用最先進的醫療設備, 為病人提供精確的診斷及優質服務。
居醫生及職員精通粵語,國語及英語。接受多種醫療保險。歡迎新舊病人查詢及預約。
居醫生是一位優秀及訓練有素的專業眼科醫生。她畢業於Brown University,實習於New York University, 隨後在Harvard University's Massachusetts Eye and Ear Infirmary 取得青光眼專科資格及美國委員會認證眼科學院特考文憑。
居醫生致力為華人服務。她具有豐富的經驗和專業知識, 治療各類眼睛疾病,包括白內障和青光眼的評估及手術、糖尿病眼、黃斑病變及其他眼睛檢查, 能為你提供最優質和妥善的醫療服務。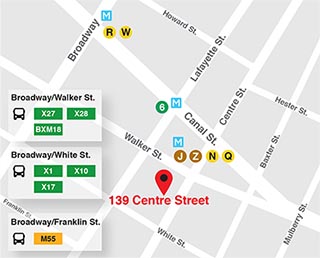 Address:
139 Centre Street, #822
New York, NY 10013
Telephone: (646) 559-8808
Fax: (646) 559-9950
地址:
華埠中央街139號金輪大廈822室
電話: (646) 559-8808
Office Hours/營業時間:
Monday through Friday from 9am-5pm
週一至週五上午9時至下午5時